You may be very excited to dress in the latest maternity fashions, and wanting to buy maternity clothes. More than just fashion, maternity clothes provide comfort from pregnancy weight gain. Whether or not you need them early in your pregnancy depends on your build as a person, and how fast you develop a bump. This article will let you know some of the clothes that are a must from the very beginning, and clothes you should replace as your pregnancy progresses.
When to Buy Maternity Clothes
If you find out you're expecting very early on, you may be able to wear regular clothes for the first month or so. Usually the first 8 to 12 weeks, you won't notice any changes in your lower half, but some people do feel more comfortable in larger, more flowing clothes early in the first trimester.
The time to buy maternity clothes is best late in the first trimester, but you may be able to get away with looser regular clothing, and yoga pants until well into your second trimester.
You may want to start at least "building up" your wardrobe in the first few weeks. Your body could change quite rapidly if you are a thin build person. There are a lot of women that notice a bump as early as 8 weeks, and jeans may not feel comfortable anymore. Just don't buy too much at first, only what you might need for the first trimester. Maternity clothes are "supposed" to fit you according to your pre-pregnancy size up until you deliver your baby. However, some women find that weight gain or changes in body shape prevent using the same maternity clothes later in pregnancy.
What You Need and When
Not just when to buy maternity clothes, you also need to know what to buy. To help break up clothing expenses, this handy guide will give you an idea of what you may need and when. Splitting up the expenses will help you have well fitting clothes in each trimester of pregnancy, without spending too much all at once.
Underwear and Bras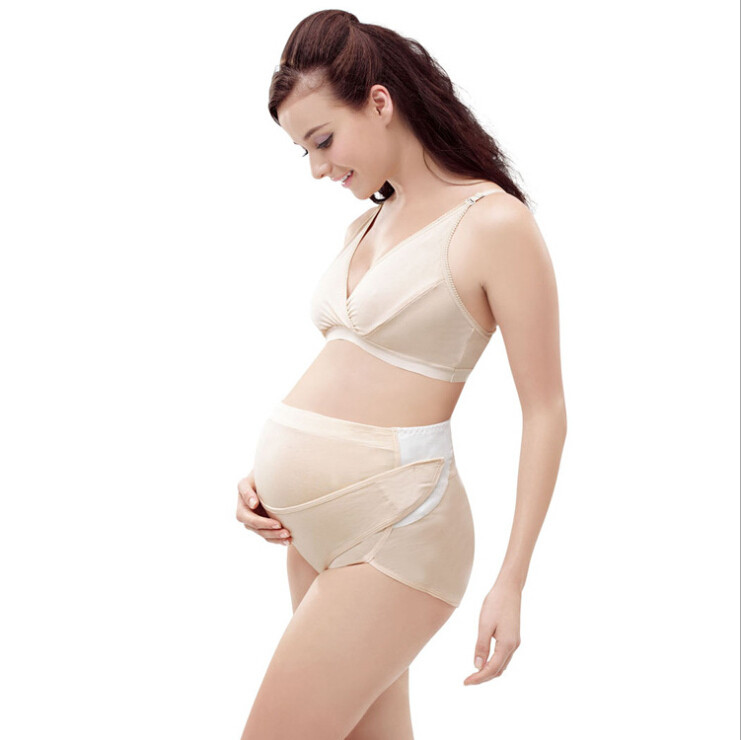 Early in pregnancy is a good time to invest in a few pairs of maternity underwear, or "granny panties." Even if you're not showing yet, your belly may feel more comfortable in something stretchy and non-constricting.
You may also need to invest in maternity or nursing bras (only buy one or two for now) to help alleviate any breast tenderness that occurs very early in pregnancy. Your breasts may increase a cup size or two, so only buy a few for now and get refitted in your late second to third trimester.
Pants
In the first trimester, you may be able to wear all of your own pants comfortably. It is common to not want anything too tight around your tummy, and you may notice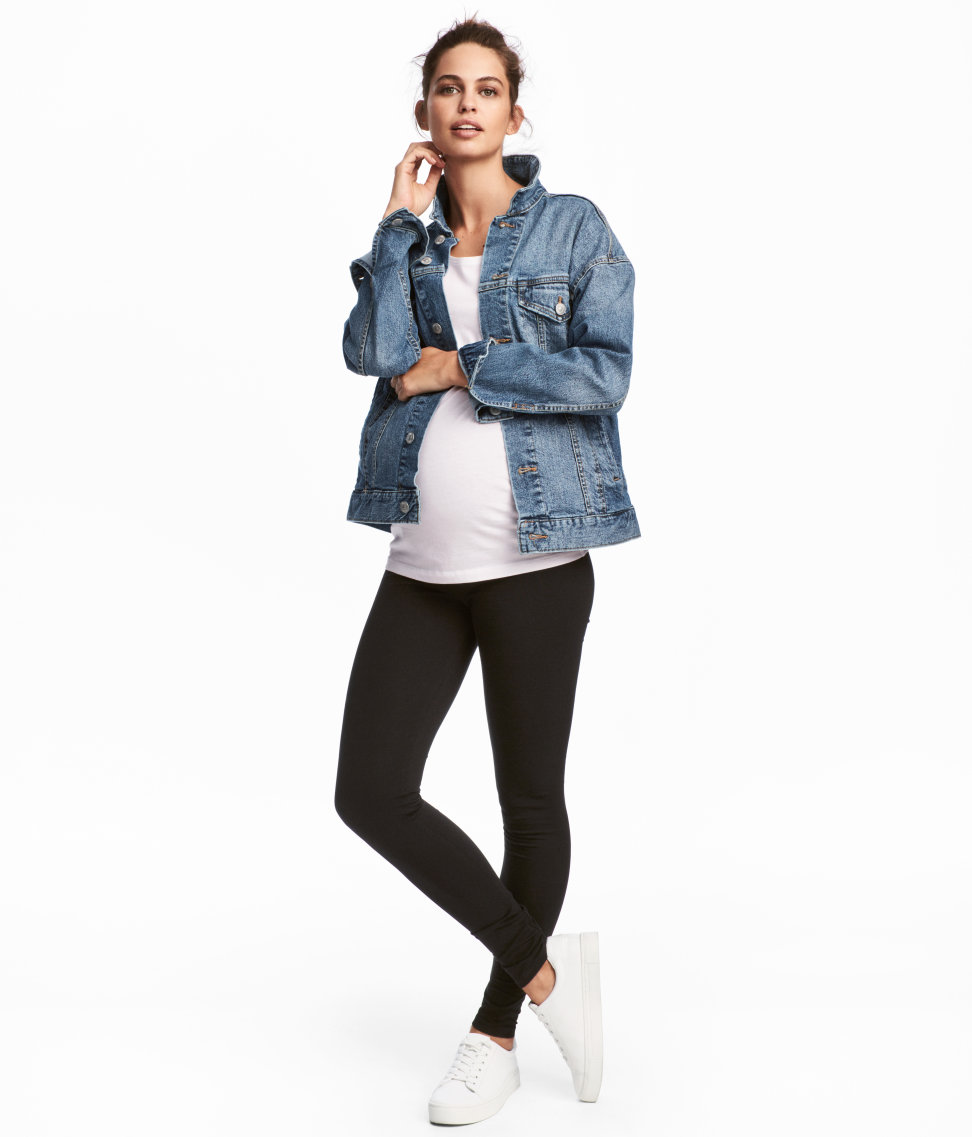 bloating early on. Try picking up a few pairs of yoga pants or leggings in a size larger. Or, you can go ahead and get a few pairs of maternity pants in your regular size. Keep in mind that your hips, and thighs may expand like your belly. You may need to be fitted and buy a few pairs in each trimester as you grow.
Maternity Tops/Shirts
The good news is that maternity tops and shirts usually fit throughout pregnancy. Just keep in mind which season's your pregnancy will got through. You may need cooler shirts in summer, and some sweaters for fall and winter. You may want to buy your tops a season at a time.
You can also get away with wearing larger oversized shirts if that is your taste. Men's sweaters also work great to cover a belly in the colder months. Try a large sized men's sweater, paired with leggings, your favorite boots, and a scarf.
Dresses/Skirts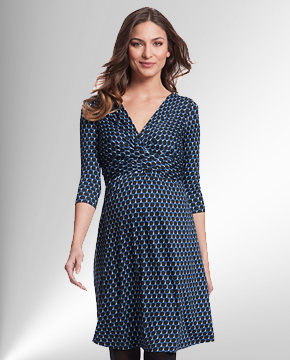 Dresses and skirts will be a lot easier to pick out and gauge sizing. You can get away with regular sized dresses and skirts if you already like them stretchy, flowing, and large. If you wear empire or waistless dresses, you won't really have to worry much about your growing middle. Stretchy cotton maxi-skirts with wide waistbands will also last you most of your pregnancy. A few skirts, t-shirts, and sweaters can almost make up your entire wardrobe if you like them.
Coats
Coats can be a little more tricky. If you go through early pregnancy in winter, you may be able to wear your regular coat with no issues. If you will be in the later stages of pregnancy, you may need to invest in a winter maternity coat. If you will be in the mid to later weeks of your third trimester during winter, wait until 28 to 30 weeks to invest in your coat. From 28 weeks on is when your belly will be doing the most growing. Coats can be very expensive, especially maternity brands. If you can, try to borrow one.
Shoes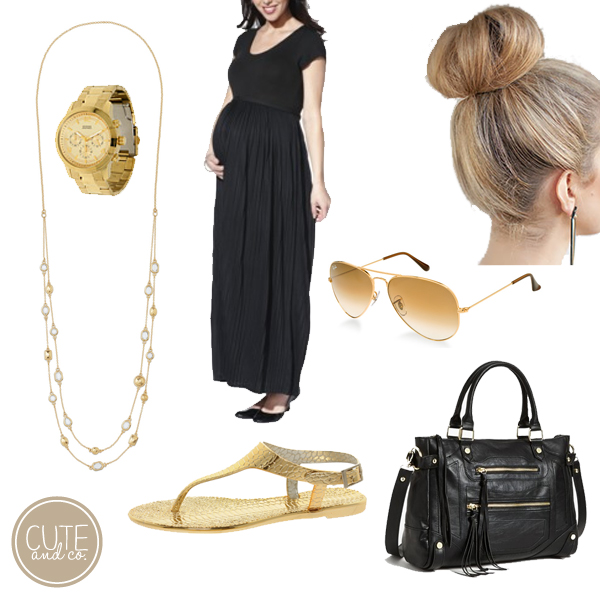 While shoes are not a "maternity clothes" thing, you may find that yours feel very tight. There are two reasons for this. One is you tend to retain some fluid late in the second trimester and into the third. Plus, your body begins to secrete the hormone "relaxin" that causes your hip and pelvic joints to spread wider in preparation for delivery. Unfortunately, this hormone affects other joints in your body like, your feet. Some women find they go up an entire shoe size in pregnancy.
Extras/Accessories
The only accessory that may need a pregnancy upgrade, is belts. You may also be able to fasten a non-maternity belt over a dress, just above the waist. For pants, belts may be out. However, you can use all of your other pre-pregnancy accessories to create cute combinations. Here are things to have on hand:
Scarves (Light summer and Winter)
Gloves
Necklaces (Shorter or Choker Style)
Bracelets
Leg Warmers and Socks (Can be used from pre-pregnancy wardrobe)
Beret Style hats or Beanies
Hoodies (If you normally wear them larger)
Now you know when to buy maternity clothes and what to buy.