You have probably heard about cayenne pepper as one of the spices commonly used when cooking various dishes. Did you know that cayenne pepper can be very effective for losing weight? Cayenne pepper, the Guinea spice is also commonly known as corn horn pepper, bird pepper, or aleva pepper. This special spice is very effective when it comes to losing weight as it very beneficial for burning fats. Are you trying to lose some weight? How about cayenne pepper forweight loss?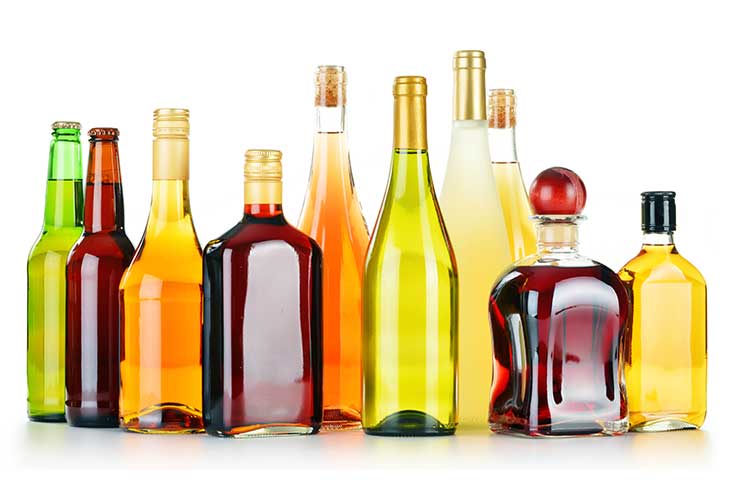 How Does Cayenne Pepper Help in Weight Loss?
Cayenne Will Stop Food Cravings
When you are trying to lose weight, it is normal to consume fewer calories than you used to throughout the day. Cayenne pepper is great for this purpose as it can help you suppress the hunger and make you eat less than you used to.
Depending on when you eat this special spice, different results may be experienced. If you eat cayenne pepper before a meal, you will be less hungry and eat less of course. However, if you eat cayenne pepper throughout the meal, you will feel fuller and more satisfied when the meal is finished. By consuming enough cayenne pepper, you will stop craving for foods as well.
Cayenne Will Speed Up Your Metabolism
One of the main problems with people who have difficulties losing weight is a sluggish and slow metabolism and not just a consumption of too many calories throughout the day. If you want to speed up your metabolism, then you should consider cayenne pepper. Metabolic improvements after consuming cayenne pepper start almost immediately and last for about 30 minutes after you have finished the meal. If you are looking for a natural way how to speed up your metabolism and lose some weight, then look no further.
Cayenne Will Burn Extra Fat
Cayenne pepper, a special spice used in many meals can help you burn extra fat in your body, which of course will have a significant effect on your body weight. If you have an unhealthy gut, then there is a great possibility to have problems with your weight. Capsaicin, the main component found in cayenne pepper will help rebalance the health of your gut by reducing some forms of systemic irritation, a common problem for overweight and obese people.
Cayenne Will Promote a Healthy Digestion
If you want to have a balanced weight throughout your lifetime, then having a healthy digestive system is very important. If your digestive system is not functioning properly, then normally the food you consume will not be digested correctly, often leading to an accumulation of fat and other unhealthy substances in your body, which will lead to being overweight or obese.
Cayenne pepper is known for many health benefits. This spice is packed with some nutrients and vitamins which play an important role when it comes to a proper functioning of the digestive system. Cayenne also promotes the production of saliva in the mouth and along the gastrointestinal system. Saliva is important for food digestion as it is the very first step that plays a role in the breakdown of the food you consume.
Cayenne Will Keep Your Blood Sugar Level Down by Blocking Fat Storage
Capsaicin found in cayenne pepper is known to lower the levels of sugar in the blood, by blocking the fat storage. Capsaicin is also known to help increase the fat burning process in the body.
How to Take Cayenne Pepper to Lose Weight
Cayenne Pepper Powder
Have you thought of cayenne pepper for weight loss? You can always add some cayenne pepper powder while preparing your favorite meals. If you are not a fan of spicy food, you can just add a little of this powder without making it too spicy.
A good way to include cayenne pepper powder in your meals is to prepare Mexican dishes as these are known to contain cayenne pepper. You can also try adding cayenne pepper in chili or taco meat while preparing burritos, but you can always add cayenne pepper powder in soups or stews as well.
Cayenne Powder Capsules
If you are not a fan of cayenne pepper powder and if you don't like adding it to your dishes, then there are cayenne powder capsules. Cayenne supplements in capsules, tablets, or pills contain capsaicin and Scoville heat unit measurements.
These supplements are much convenient for some people as you can consume them at any time during the day while adding cayenne pepper powder to the breakfast or dinner meals is not an option for many people. Also, the content of capsaicin is measured and concentrated in capsules, compared to cayenne pepper powder.
Lemon and Cayenne Pepper Drink
Here is the recipe to this magnificent drink which you can prepare on your own everyday while trying to lose those extra pounds:
Ingredients:
¼ tsp. of cayenne pepper
Lemon juice from half a lemon,
4 to 5 ounces of lukewarm water
Mix all the above mentioned ingredients and drink it. If you find the taste a little bit too sour, then you can add honey or maple syrup, making it taste a little bit sweeter.
Who Should Not Take Cayenne Pepper Supplements?
Not everyone can take cayenne pepper supplements when trying to lose weight. Cayenne pepper supplements are not recommended in the following cases:
For pregnant and breastfeeding women
For people who use medications to slow the blood clotting
For people who have a scheduled surgery
For people who use medications to lower the blood pressure
For people who take theophylline,
For children
For an extended period of time and in large doses
Cayenne pepper can lead to skin irritations. It can also lead to heartburn and stomach irritations. For this purpose, it is advised to start with low doses of cayenne pepper and to look for unwanted reactions and side effects.
Tips for Getting Maximum Weight Loss Results
If you are not used to spicy food, then consuming cayenne pepper can be difficult sometimes. It will take some time for you to get accustomed with this healthy spice. For maximum results, here are some tips that can help you with weight loss:
Don't eat too much.
Exercise regularly.
Eat fruits, vegetables, nuts, whole-grain foods, foods rich in fiber and high- protein foods.
Eat low-calorie foods.
Keep yourself well hydrated.
Avoid processed foods and high-fat foods.